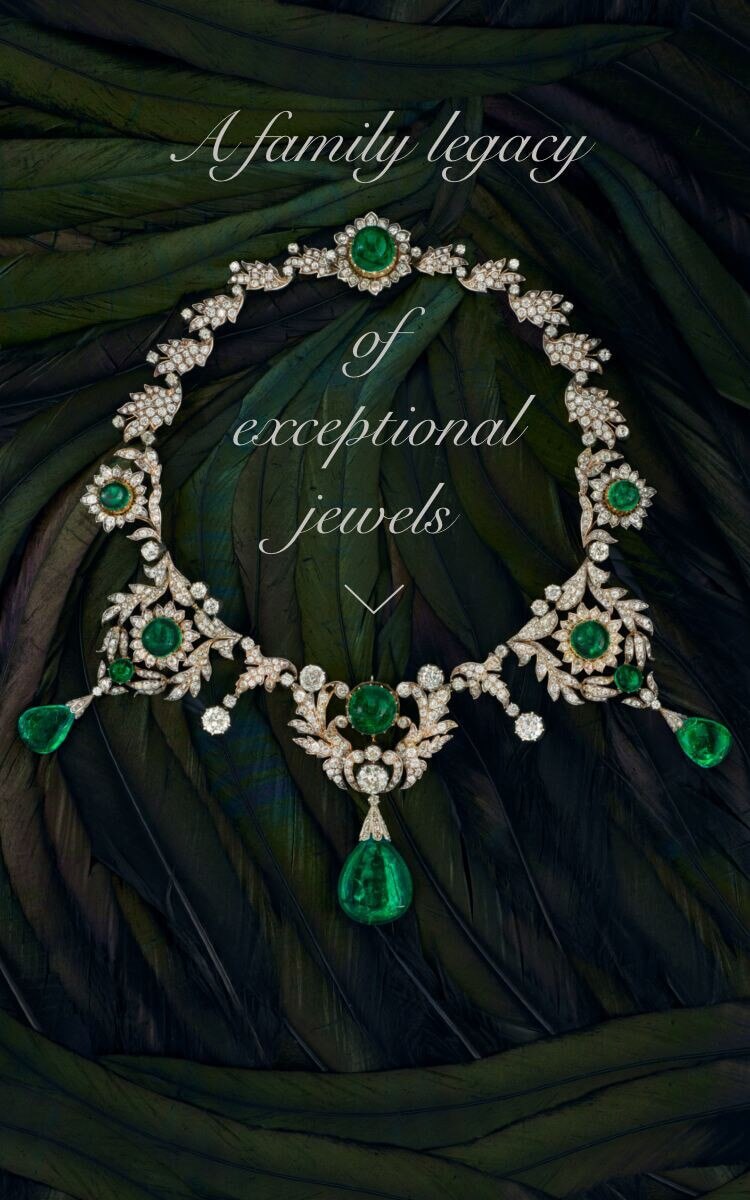 George Chatila first opened his doors in Beirut in 1860, quickly establishing his reputation as a discerning jeweller. One and a half century later it is still the Chatila family, now in the third and fourth generations – Nicholas Chatila and his sons, Marwan, Edward and Carlos – who own the business and continue in the founder's footsteps.
In 1983 the firm relocated to Switzerland. The move brought with it an abundance of fresh ideas and new designs that have expanded the Chatila collections. Today, Chatila's flagship showroom in Geneva's Rue du Rhône is a trusted venue for the client seeking an item of rare magnificence. Chatila's other principal showroom, established in 1987, is in London's Old Bond Street. A new showroom in Riyadh opened in 2003, and another, in Doha, has followed suit in 2014.
The House of Chatila pioneered coloured diamonds, which have since become established as the most prized of gems. One of a mere handful of the world's known red diamonds, "The Flame of Argyle" has recently been sold at Chatila. All members of the family take part in the process of selection and valuation of unique and rare gemstones. The 57-carat "Rangoon Splendour" ruby, the legendary Hapsburg "Archduke Joseph" 76-carat D flawless cushion-shape diamond, and the "Indore Pears" at approximately 45 carats each, are some of the historic gems to have passed through their hands.
These exceptional stones – from purest emeralds and sea-deep sapphires to luscious rubies and dazzling white or coloured diamonds – are set in masterfully crafted designs of great beauty and delicacy, a sophisticated fusion of the traditional and the contemporary.